Style comes from within, connects you to self and places the focus firmly on the woman wearing the clothes, not the clothes themselves.
With this comes renewed energy, motivation and a very real sense of well-being. Who doesn't need a good dose of that after the languish and lament we have all experienced during the past 18 months?
The reality, however?
So many women I speak to right now are struggling to even think about going beyond stretchy pants and a noice top (for some this was the case even before lockdown chic became a permatrend). How the frocket dress with pockets then are you supposed to identify your signature style and get all kumbaya with it when you can't even face wearing pants with a zip?
Fear not my pretty, I've got you. Read on for a quick and dirty snapshot of the sinfully good process I teach in my JumpStart Your Style group workshops.
Buckle up!
Your personal style (or what I call your Style Message) is defined by thinking about who you are and what that looks like expressed through your clothes.
Yes, it involves your clothes, but it is most definitely more than your clothes.
To define a Style Message that not only flatters you, but that also perfectly reflects you, you need to move first from the inside out.
From the who:
your style story (including how your past experiences influence the way you dress today, what you were taught about style and clothing, the value placed on it and whether you hold any strong views about what you can and cannot wear)
who you are today
how you want to be perceived tomorrow (by yourself and others)
to the what:
what suits you
what you like
what you need.
It's a wholistic process that combines the who and the what to anchor your personal style to your sense of self. It offers a clear style statement that works to support you with effortless style, every time, and often feeds into women's broader strategy around personal branding.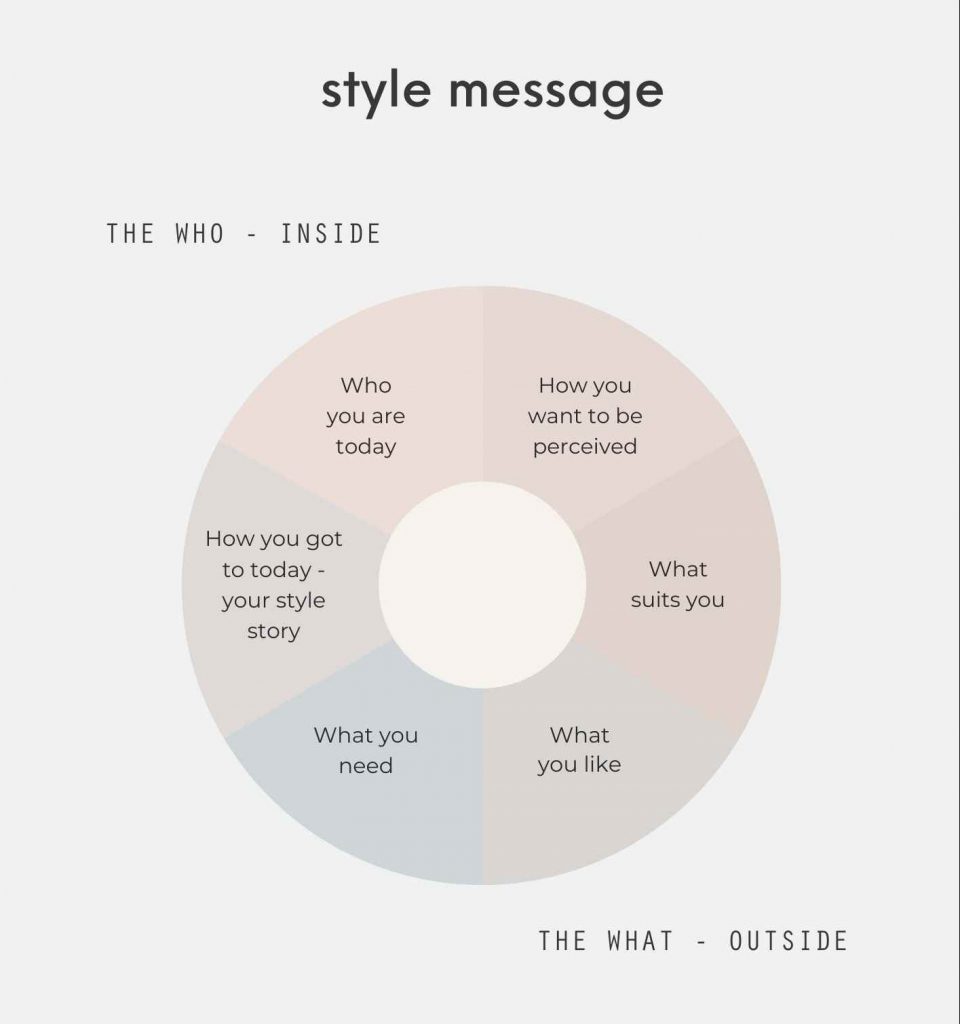 Putting it like this sounds all unicorns and magical rainbows, doesn't it? Almost tweetable, except I can't stand that awful platform. Even still, can you hear the strumming of guitars as we all hold hands and sing kumbaya under the rainbow?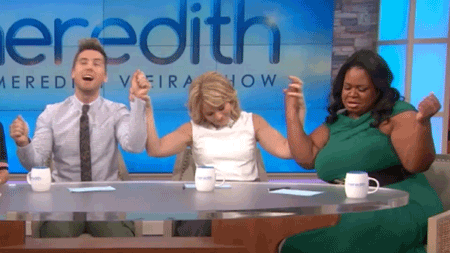 Now while I don't like to pick favourites, there is a particularly tasty part of this deep dive into style that, like Kelis' milkshakes, brings all the girls to the yard.
The inspirational mood board.
Architects, interior, fashion and graphic designers alike, use mood boards to get inspiration, motivation and direction when starting a new project. And so do the women attending my workshops. It's an invaluable opportunity to discover, uncover and recover the things you like based on what gets your sartorial juices flowing (sorry, there really is no better way to say it).
It also involves mags, Clag and scissors. Gah! Clutching my pearls!
There's also a digital version if you'd prefer. Here's one I prepared earlier for my very own Spring style direction, and I highly recommend creating your own at least every six months, at the change of seasons.
The Style Message and mood board is just one element of the workshop – there's so much more, including the very real possibility of a set of steak knives. Oops, I've said too much…
If you'd like to get in on all the in-person workshop fun alongside a supportive group of women, I'll be opening up the waitlist very soon for JumpStart Your Style February 2022, so be sure to stick around for all the deets.
If you'd prefer me to do the heavy-lifting for you let's arrange a 30-minute StyleStart Call to talk about your personalised 1:1 styling needs. I promise it will also come with a supercharged side of in-person fun! Hi, I'm Nicole, and I'm a personal stylist obsessed with helping women in business and corporate roles to experience effortless, stylish dressing, allowing them to stand out for all the right reasons. I bring strategy, solutions and expertise to my clients. I fully understand the challenges women face when trying to achieve a wardrobe that actually works and I take the pain out of shopping for clothes and deciding what to wear. I transform something that feels fraught and complex into a streamlined solution expertly tailored to you.
Cover Image credit: Fi Mims Photography